The fascinating world of carnivorous plants is a complex and mysterious universe. So, for anyone curious to know more about it, books can be a great source of information for novices wishing to learn about this world as well as for experienced amateurs.

This is why Carnivorex would like to suggest some ideas for books representing reliable sources of information that will allow you to improve your knowledge of the different varieties of carnivorous plants as well as the optimal cultivation methods for each one.

The first book we chose to suggest has been written by Peter D'Amato, named The Savage Garden, Revised: Cultivating Carnivorous Plants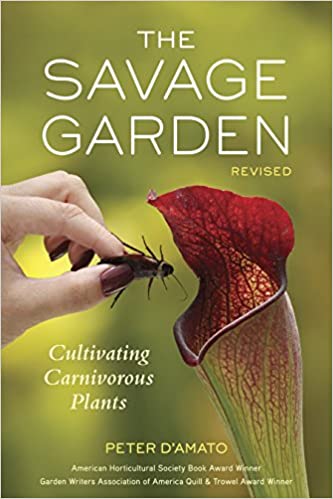 The author of the book is one of the cultivators of carnivorous plants with one of the most diverse collections in the world. He therefore reveals his secrets concerning the optimal conditions for the growth of each species of carnivorous plants. By flying over the parameters concerning light, water, temperature, substrate, and location, his book will guide you through each step in taking good care of your carnivorous plants.

If you haven't already done so, here is the Amazon link to access the details of Peter D'Amato's book:

Enjoy :)!
Tags:
carnivorous plant
,
peter d'amato
,
savage garden